Managing enterprise data backups and being prepared for disaster recovery scenarios across desktops, laptops, on-prem servers, virtual servers and the public cloud can easily become an overwhelming job. Keeping up with data growth using tape libraries and secondary storage sites poses a scalability challenge that has organizations looking to cloud storage for a simpler, faster way to back up their growing digital assets.
When you back up to PropelCLOUD, you have an easy method of making sure all your critical information is replicated and that it's secure and immediately available to you if and when you need it.
The Least Expensive and Most Secure Way to Prepare for the Worst.
You can't recover data and applications you haven't kept. That's why maintaining current copies of data and applications is a must for ensuring business continuity. You need a way to keep your business running in the unfortunate event of an outage or if data should otherwise get lost or corrupted.
But backups now consume more storage than ever. Data is growing exponentially, even doubling every year in some industries. On top of that, you now have to also worry about replicating Big Data for analytics, huge-capacity video files, audio, virtual servers, and application software–all with very large footprints. Backing up these immense files can get prohibitively expensive without the right storage strategy in place.
Fortunately, now you have a modern cloud storage option for simple, affordable backup and recovery. You not only get the infinite scalability with PropelCLOUD storage. You can securely back up your assets for less than what you'd pay for Linear Tape-Open (LTO) storage and at a fraction of the price of AWS S3 or Azure cloud storage. And there are never any penalty fees for accessing your data when you do need it. That makes PropelCLOUD ideal for backing up everything from mission-critical databases and applications to all your high-resolution images and media.
Immune to Hackers, Deletions, and Changes
PropelCLOUD storage is designed with six nines (99.9999%) of object durability. It's secure by default, with ACL-based user authentication and AES 256 encryption of data at rest. And we offer easy-to-configure immutable buckets that make your data impervious to hackers, accidental changes, or deletions. With immutability turned on, no one—not you, not PropelCLOUD, not hackers—can delete or change your data.
No More Complicated Tiers
Cloud storage makes your backup data easily accessible while eliminating equipment expenses and providing infinite scalability. But legacy cloud services like AWS, Microsoft Azure, and Google Cloud Platform remain tiered, costly, and complicated. They require you to figure out which assets must be available fast and which can tolerate coming back online more slowly. You then have to slot those assets into the appropriate storage tier. Lower-priced storage tiers take longer to restore; up to 24 hours in most cases.
With PropelCLOUD, you're liberated from having to choose different tiers to balance out your price/performance needs. We offer a single hot cloud storage tier with predictable, straightforward and affordable pricing. Any data you store—primary, backup, or archived—is immediately accessible whenever you need it. And unlike competing services, we never charge you egress fees to access the data you've stored with us.
At PropelCLOUD, data storage is simply data storage. No complicated calculations or decisions required!
Backup for your existing Cloud:
Already using the cloud for primary storage? Backing up a second copy with PropelCLOUD is a smart way to protect your data and ensure business continuity. Or if running an on-prem storage-area network with offsite tape backup, you can get an inexpensive third copy of your data that's immediately accessible in case your local storage goes offline and there isn't time to retrieve your tape backup. "Instant On" – Disaster Recovery.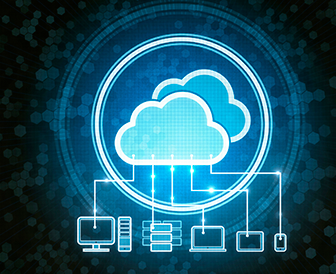 Cost effective vs onsite storage array hardware, licensing, infrastructure, staff, training and other on-prem hidden costs.
Guard your backup data from mishaps, hackers, and thieves with offsite cloud storage. Encryption, Secure Trash & Versioning.
Reduce costs & improve productivity by removing complicated cloud storage tiers. One low price & "Instant" 24×7 data access.