Digital transformation and big data are fueling today's dynamic business climate. So you might find yourself requiring access not only to your active data, but to "cold" archived data, as well. Even on a moment's notice. That's because it's now an on-demand world, not just for movies, grocery delivery and ride-sharing, but for enterprise data as well. Whether you need your archived data for compliance reasons, to maintain business continuity, for legal purposes or something else, extending your on-premises or remote tape storage into PropelCLOUD hot cloud storage puts that data–hot or cold–at your fingertips, instantly. And you don't have to pay anything extra for the privilege.
IT teams typically move seldom-used data that their companies are required to keep to lower-cost, "cold" storage tiers as a cost-control strategy. But in the era of big data, the concept of cold data is disappearing. Even archived data can become "hot" and provide valuable insights for your business. The industry calls this an "active archive." Active archiving requires a hot storage solution, one that gets rid of slow performance and complicated pricing tiers.
Cloud storage makes your data easily accessible while eliminating on-premise equipment expenses and providing infinite scalability. But legacy cloud services like AWS, Azure and Google Cloud Platform remain tiered, costly, and complicated. With those services, data slotted for long-term archiving costs the least to store but is the most expensive and time-consuming to retrieve. There's nothing "hot" about it.
At PropelCLOUD, data storage is simply data storage
At PropelCLOUD, we offer a single hot cloud storage service tier with predictable, straightforward and affordable pricing. Archived data becomes accessible whenever you need it. There are no retrieval fees. And you're liberated from having to make arbitrary decisions about which tiers to use to store your enterprise data.
– No egress or API fee's to access your data.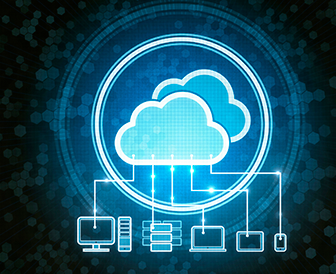 Archive data that is too slow or expensive to retrieve when you need it most is solved with PropelCLOUD!
Hot data archiving means no more data tiers: you get fast access to all data, hot or cold, at the same low price.
Active archives, long-term archives, no problem -at PropelCLOUD, data storage is simply data storage.