PropelCLOUD SFTP to Cloud Objects is a fully managed service that enables the transfer of files directly into and out of PropelCLOUD using the Secure File Transfer Protocol (SFTP)—also known as Secure Shell (SSH) File Transfer Protocol. PropelCLOUD helps you seamlessly migrate your file transfer workflows to SFTP to Cloud Objects — by integrating with existing authentication systems so nothing changes for your customers and partners, or their applications. With your data in PropelCLOUD, you can use it with PropelCLOUD services for processing, analytics, machine learning, and archiving. Getting started with SFTP to Cloud Objects (PropelCLOUD SFTP) is easy; there is no infrastructure to buy and setup.
Simple user experience
An intuitive user interface and API makes it simple for you to configure your SFTP endpoint and set up client access. For external users, the service supports commonly used SFTP clients such as WinSCP, FileZilla, and scripts. Users don't have to change their behavior to continue sharing data with you in the cloud.
– Extend capabilities of SFTP application data.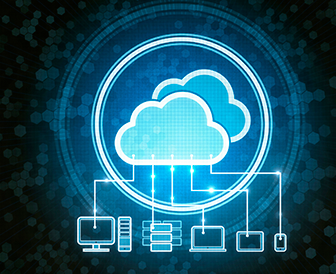 You no longer have to purchase and run your own SFTP servers and storage to securely exchange data with partners and customers. PropelCLOUD SFTP manages the infrastructure behind your SFTP endpoint for you, which includes auto-scaling capacity and maintaining high availability.
PropelCLOUD SFTP is fully compatible with the SFTP standard, connects to your Active Directory, LDAP and other identity systems. Migrate SFTP-based workflows to PropelCLOUD without changing your applications, processes, client software configurations or behavior.
PropelCLOUD SFTP stores files as objects in PropelCLOUD, enabling API-driven data processing and analytics, unlike third-party tools that may keep your files in silos. PropelCLOUD SFTP is also natively integrated with our access control, security, monitoring and auditing operations.