PropelCLOUD cloud-first technology solutions and services help healthcare industry enterprises (providers, payers, services companies, and healthcare technology providers) adopt technology solutions to overcome these challenges and drive digital healthcare transformation.
It's no surprise the adoption of cloud services in the healthcare industry continues to be on the rise. With an increase on a consumer focused experience, health care providers are challenged with improving collaboration, flexibility and real-time access to data. PropelCLOUD meets healthcare organization needs for cloud-based processing, flexible storage, data protection, high reliability, compliance, and 24/7 support hours. When transitioning to PropelCLOUD, your business can rest assured that your critical applications are running on top-performing infrastructure with redundant cloud storage and 99.995% Uptime Guarantee.
Our healthcare IT services include: Dual Zone managed cloud servers, Healthcare tuned Cloud Storage (Petabyte scale, always on encryption, High Availability and DR), server backup and long term archive, data center audits-migrations-management, systems monitoring and support (Linux, Unix & Windows Server), cloud email archiving for compliance and more.
High quality care requires high quality support!
We don't listen simply to answer; we listen to understand. Talk to us about helping your healthcare organization satisfy customer demands by keeping up with rapidly evolving health technology. Consulting and ongoing support is tailored to your unique healthcare provider goals.
– We Manage Your Technology so You Can Manage Your Patients.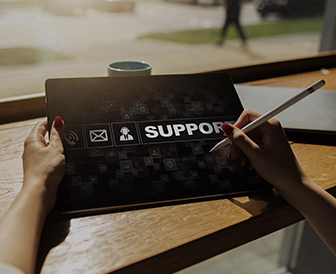 Our HIPAA compliant cloud solutions enable you to keep patient data protected, while taking advantage of the benefits of cloud computing. High Availability, Advanced Security and Disaster Recovery.
Our PropelCLOUD data centers are certified according to several industry and regulatory standards that healthcare organizations must comply with, including HIPAA and PCI.
Healthcare analytics have the potential to reduce costs of treatment, predict outbreaks of epidemics, avoid preventable diseases and improve the quality of life in general. Healthcare business intelligence.