The PropelCLOUD Mult-Cloud Director unifies information from different file stores and SaaS services to make them easier to access, search and manage. Over 60+ file Clouds and services are supported and unlike other vendors no files need to be moved, copied or replace to provide this service.
It acts as an enabler for IT to take back control of the data compliance challenges presented by Cloud Services, as well as those more broadly presented by e-compliance., privacy, consumer protection,
Intellectual Property, and content governance.
Local file servers have long been a staple part of any office. However as Cloud Apps/Storage such as Google Apps, Amazon S3, Azure, Salesforce, BaseCamp, Office 365, etc., become more common across companies, then centralizing file access and control becomes more and more difficult. This is why we designed Multi-Cloud Director to solve the challenge of information aggregation, management, and control of all of a companies Information Clouds, from a single unique view.
Document Management & Collaboration: Multi-Cloud Director provides collaboration and document management features including file locking, permissions, and file versioning. It also integrates into systems that support the Content Management Interoperability Standard (CMIS).
Secure File Sharing: Provides advanced file sharing features which includes secure sharing files over email. Each file can also be shared using its own unique URL. that can be set to expire after a number of days, and given a password, for further security.
Encrypted Files: All files can be made secure using encryption, even if the underlying storage cloud does not support encryption. Only the user who assigned the key knows it. It is not stored in the cloud. Any shared files that are encrypted will need to have a key entered for file access.
Use more than one cloud: Unlike other solutions PropelCLOUD does not mandate a data store or restrict users to just one cloud (although it can). All data is seen in a unique single view.
Intuitive File Manager Interface: Multi-Cloud Director provides an interface users already used too, namely a windows file manager style management directly from within the browser. Versioning and Trash before a file is finally deleted is supported!
Cloud Governance / File Event Auditing: Multi-Cloud Director can be setup to audit log all file events, including sharing, download or any type of access for historical, and legislative purposes. A requirement for certain professions who wish to use the Cloud. Access can also be restricted to specific IP addresses or IP address ranges.
File Audit Watch: Set an Audit Watch on any file or folder and be notified of changes in real-time.
Cross Cloud Search: Search for data across all information clouds that are mapped to Multi-Cloud Director rather than trying to remember where a certain file or piece of information is stored.
GEO Location Recording: For some companies, 'where they where' when uploading data and 'where their data is stored 'is important for legislative purposes. To this end PropelCLOUD GEO records any data that is uploaded using the Multi-Cloud Director.
Unify/Manage multiple clouds
You are not restricted to working with just PropelCLOUD or one storage cloud. You can use several and even multiple instances of the same service if you have more than one account. All data is seen in a unique single view. All are available to be accessed and managed in a unique Cloud File System or the service can simply show one cloud as desired.
– Sync cycles based on the schedule you set, moving only deltas.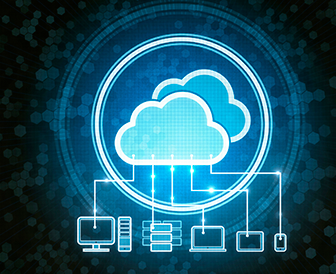 Amazon S3, Azure, Google Drive, Google Storage, DropBox, IBM Cloud, RackSpace, OneDrive, Office365 + many more.
Sometimes you just wish to move from one Cloud service to another.. Hard? No, not with our unique Cloud Migration Assistant.
Choose to have data stored in a nominated Primary Cloud and have it automatically backed up to a Backup Cloud.