Propel Hosting specializes in providing clients with the very best outsourced data center environment available. Our top-tier designed and built facilities offer security and reliability for your critical IT deployments. Propel Hosting can provide enterprises with a custom-tailored solution from single rack deployments to 10,000SF private suites to accommodate your unique requirements. Propel Hosting optimizes required space, power and the redundancy while meeting your growth plan and budget. We maintain rigorous standards for design, testing, support, and maintenance to ensure customers have constant availability of all their critical applications and information assets. With a rich and diverse selection of top-tier carriers, Propel Hosting ensures 100% uptime for business continuity.
HIGH SECURITY
All of our data centers and their critical infrastructure is protected with multiple layers of security. All entrances into secure areas include dual-factor authentication with biometrics. Video monitoring captures and stores all entries. Propel Hosting employs on-site dedicated security staff to manage surveillance and monitor all secure areas, parking and the building perimeter.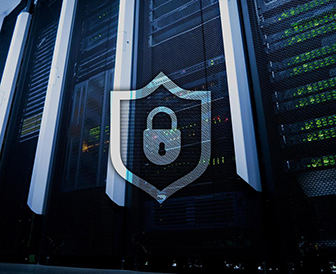 100% uptime with our true 2N (A + B) power configurations. Options ranging from 120V 30A to 220V 30A. All power is UPS and generator secured to provide complete redundancy!
We ensure clients receive precise levels of cooling down to the rack and we deliver it in the most efficient manner possible. All cooling units are powered and fed redundantly.
Our network services are anchored around our carrier-neutral model, and diverse multi-carrier environments. Top-tier connectivity options and architecture ensures maximum connectivity.